"You meet people who forget you. You forget people you meet. But sometimes you meet those people you can't forget. Those are your friends." ~ Mark Twain
While they are no longer with us, their memory lives within us.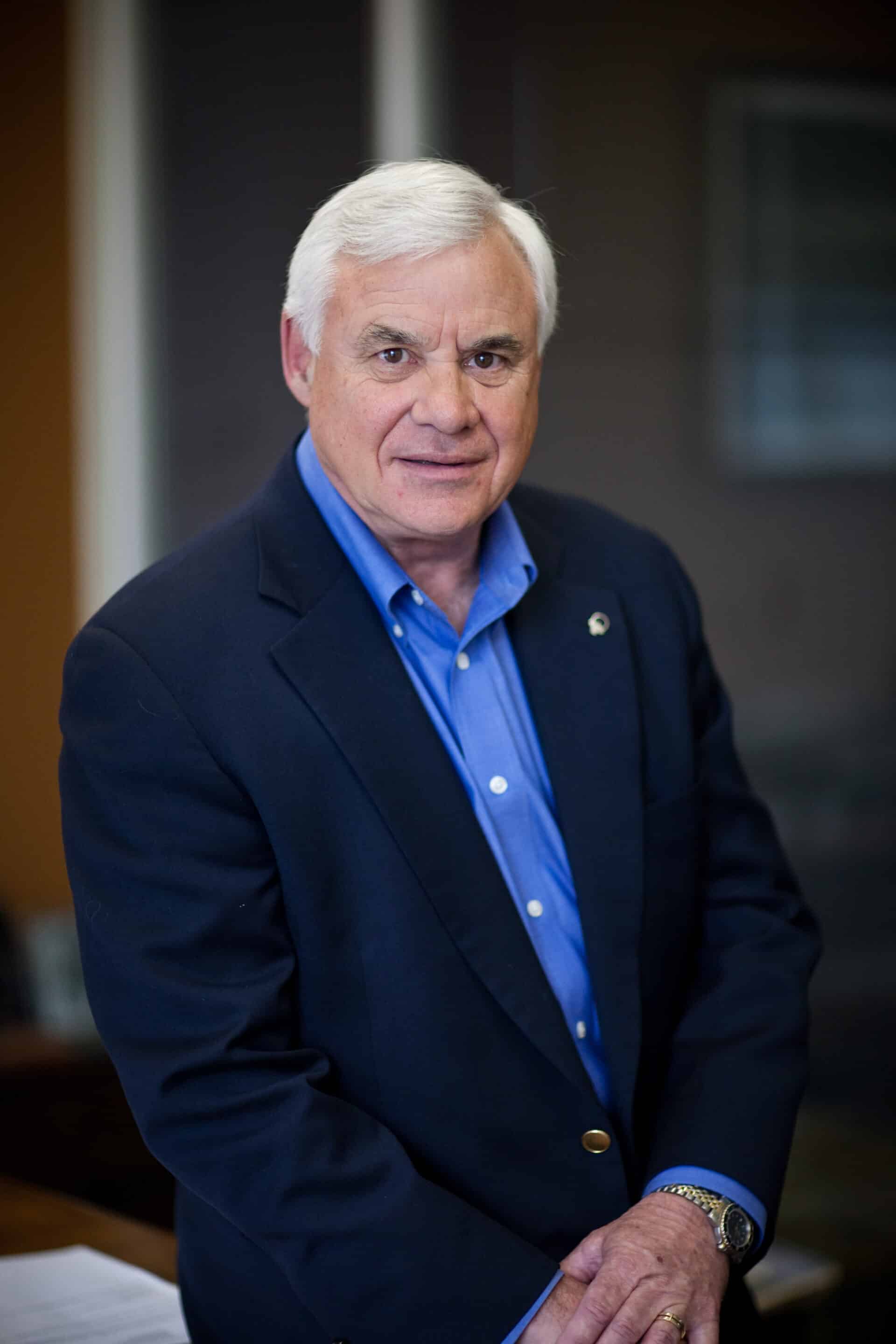 Ian MacNaughton, Legacy Partner
With a heavy heart, MHBC is sad to announce the passing of its founder, Ian MacNaughton.Ian passedaway peacefully on Saturday October 7, 2023, surrounded by the love of his family. He was 79 years of age. He is survived by his wife Sandie, and children Jonathan, Jill, Johanna and Josh.He was a proud "Gramps" of 11 dear grandkids: Charlie, Addie, Frankie,Fin, Sam, Emma, Max, Ella, Georgia, Nora and Ben.
Ian was one of the first to graduate from the University of Waterloo's Urban and Regional planning program in 1968 and then went on to obtain his MA in Regional Planning and Resource Development in 1971. Just 2 years later in 1973, Ian founded MHBC based on the encouragement of his wife and greatest confidant, Sandie. Over 50 years, MHBC has grown to be one of the largest and most successful planning firms in Ontario. Throughout his career, Ian was a well respected planner that earned him the distinguished honour as a "Fellow" by the Canadian Institute of Planners, which is the highest recognition a land use planner can achieve.
Ian was passionate about the betterment of Ontario through his vision, leadership and big picture thinking. Throughout his life, Ian demonstrated qualities that set him apart as a leader, mentor and innovator and he had a unique ability to inspire and motivate those around him. Based on his knowledge and expertise he was appointed as a member of numerous Provincial, Regional and Local task forces including the Provincial Smart Growth Central Ontario Strategy Sub-Panel, the Greenbelt Task Force and the Province of Ontario Advisory Group on Energy and Economic Development. Ian was also selected as a special advisor to the Ontario Stone, Sand and Gravel Association and assisted numerous municipalities with restructuring, governance, waste management and housing strategies.
Beyond Ian's professional achievements, Ian championed causes close to his heart, giving back to the community and making a positive impact on countless lives. This included the University of Waterloo, Canadian Technology Triangle, Rotary, Homewood, Breslau Park and Recreation Association and the Grand River Conservation Foundation.
Ian was a friend and mentor to many in the industry and will be deeply missed and never forgotten. As we mourn the loss of an extraordinary individual, we also celebrate a life that has left an indelible mark on our hearts, our industry, and the world at large.
The following is a link to Ian MacNaughton obituary https://erbgood.com/tribute/details/16751/Ian-MacNaughton/obituary.html. Online condolences to family and donations to The Working Centre may be made through Erb & Good Family Funeral Home.